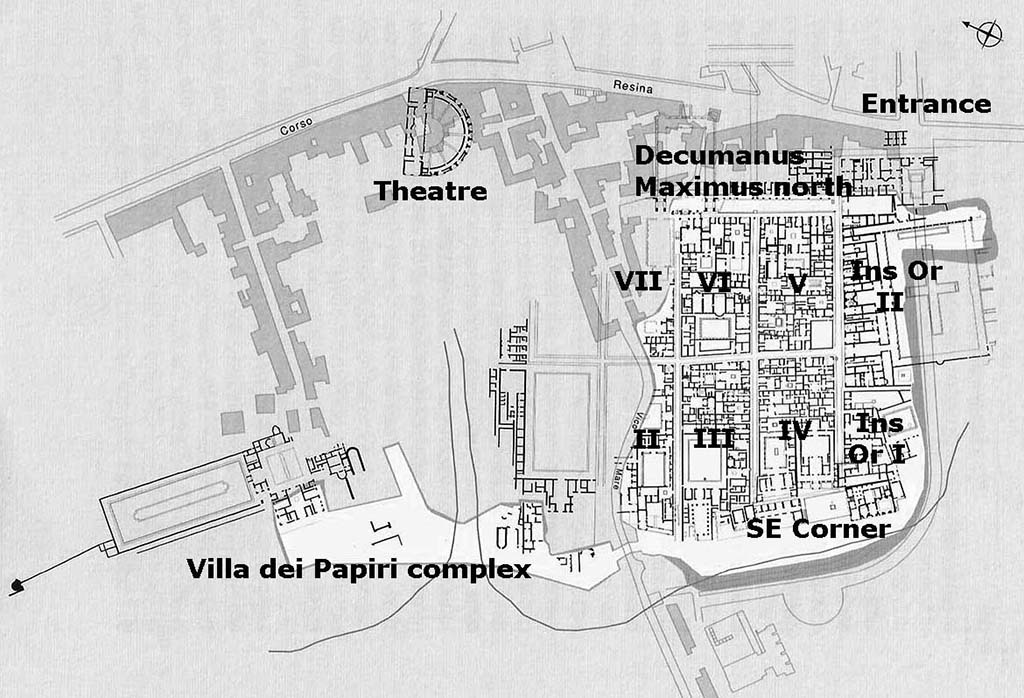 Herculaneum / Ercolano; herculaneuminpictures smaller plan
If you are using a smaller screen you can press on the plan to access the area you wish to see.
It may help if you rotate your screen 90 degrees to get extra width as the plan requires a minimum of 480px width.
If necessary please use the links above instead of the plans.