Herculaneum Insula II. Plan.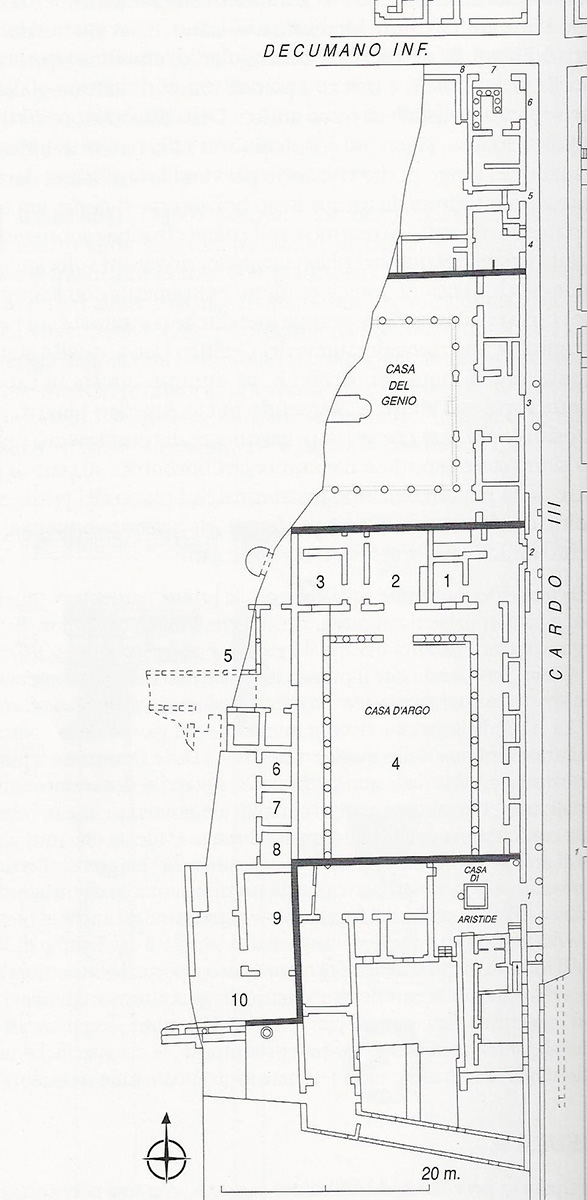 Herculaneum. Plan of Insula II.
See Pesando F. and Guidobaldi M. P., 2006. Pompeii, Oplontis Ercolano et Stabiae. Roma: Laterzi.
Clicca sul piano o su un link qui sotto per vedere le fotografie di quella posizione.
Click on the plan or on the links below to see the photographs for that location.
IN Ercolano Ingresso e ponte di accesso. Herculaneum entrance and access bridge
II.1 Casa di Aristede or House of Aristedes
II.2 Casa d' Argo or House of Argus
II.3 Casa del Genio or House of the Genius
II.5 House, possibly linked to shop at II.4, with steps to upper floor at II.8
II.6 Bar serving drinks and hot food, with entrance also at II.7
II.7 Bar-room, linked to entrance at II.6
II.8 Stairs to upper floor, perhaps above house at II.5