Herculaneum V.13-18. Casa del Bicentenario or House of the Bicentenary
Plan of apartment 1 on upper floor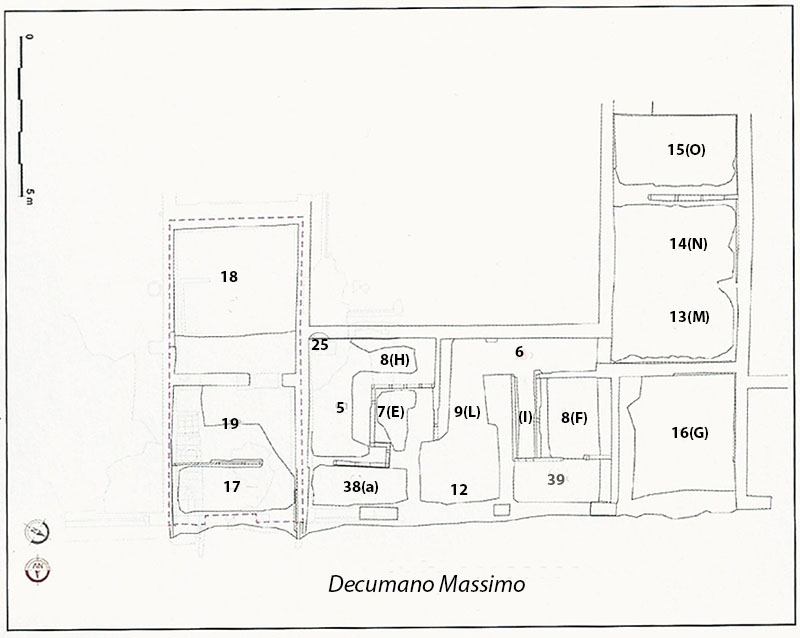 Herculaneum V.13-18. Plan of apartment 1 on upper floor above Casa del Bicentenario or House of the Bicentenary. After Esposito.
See Esposito D., 2014. La pittura di Ercolano. SAP studi 33, Tav. 66, fig. 2.
The numbers are those on the Esposito plan.
The letters in brackets are those used on the Maiuri/Pesando/Guidobaldi plans:
E is 7
F is 8
G is 16
L is 9
M, N, O are 13, 14, 15
See Pesando F. and Guidobaldi M. P., 2006. Pompeii, Oplontis Ercolano et Stabiae. Roma: Laterzi.
See Maiuri A., 1958. Ercolano: I Nouvi Scavi (1927-1958), p.234, fig.184.